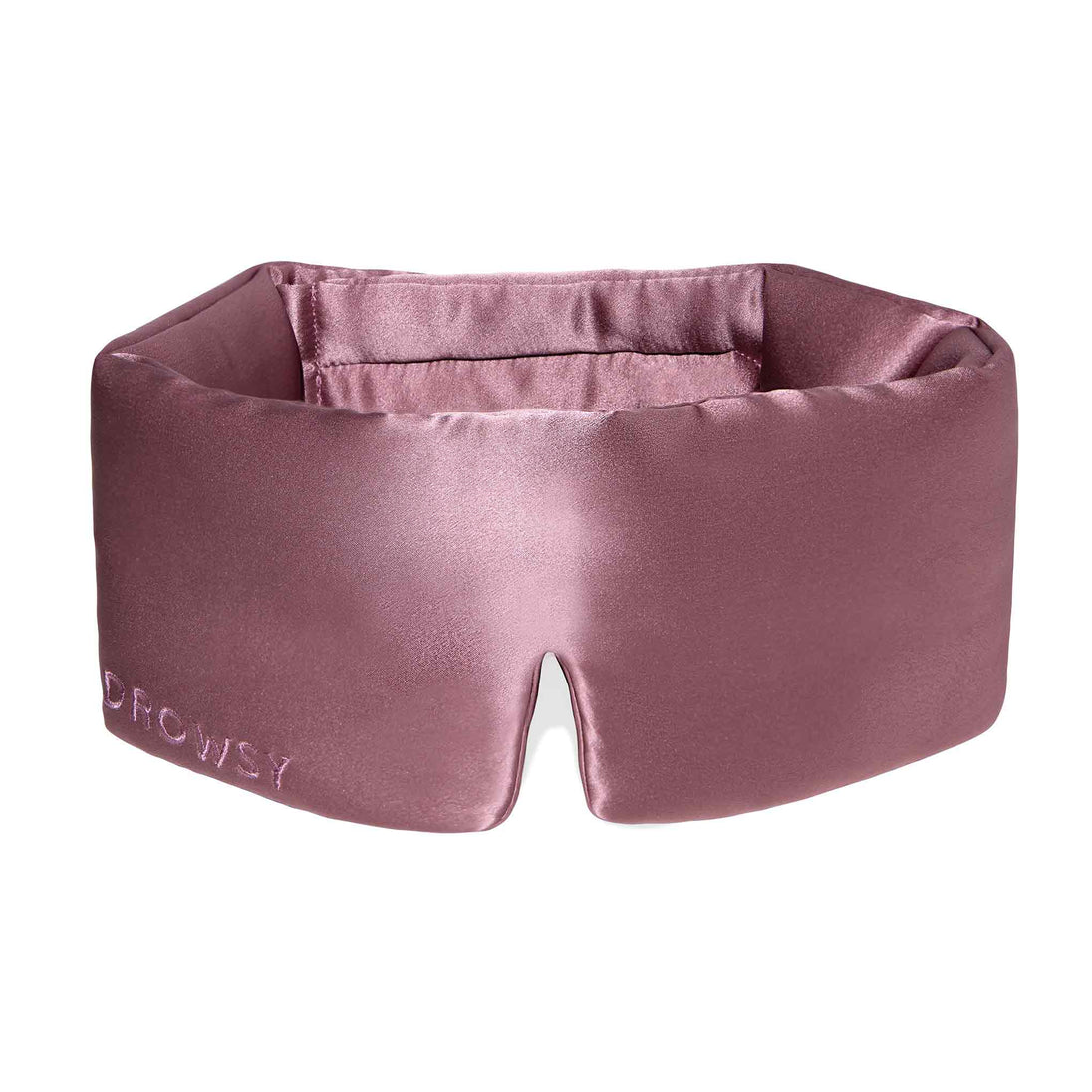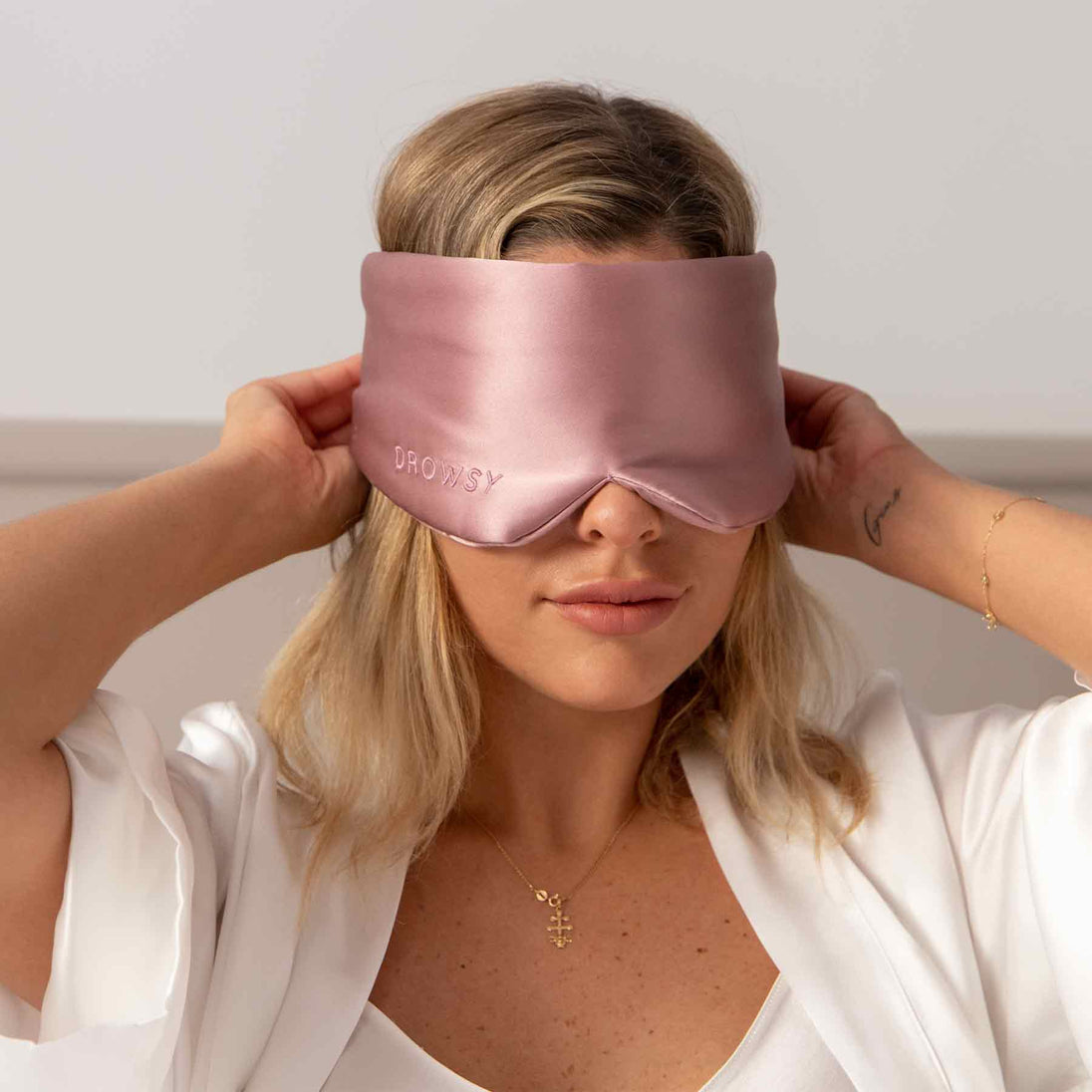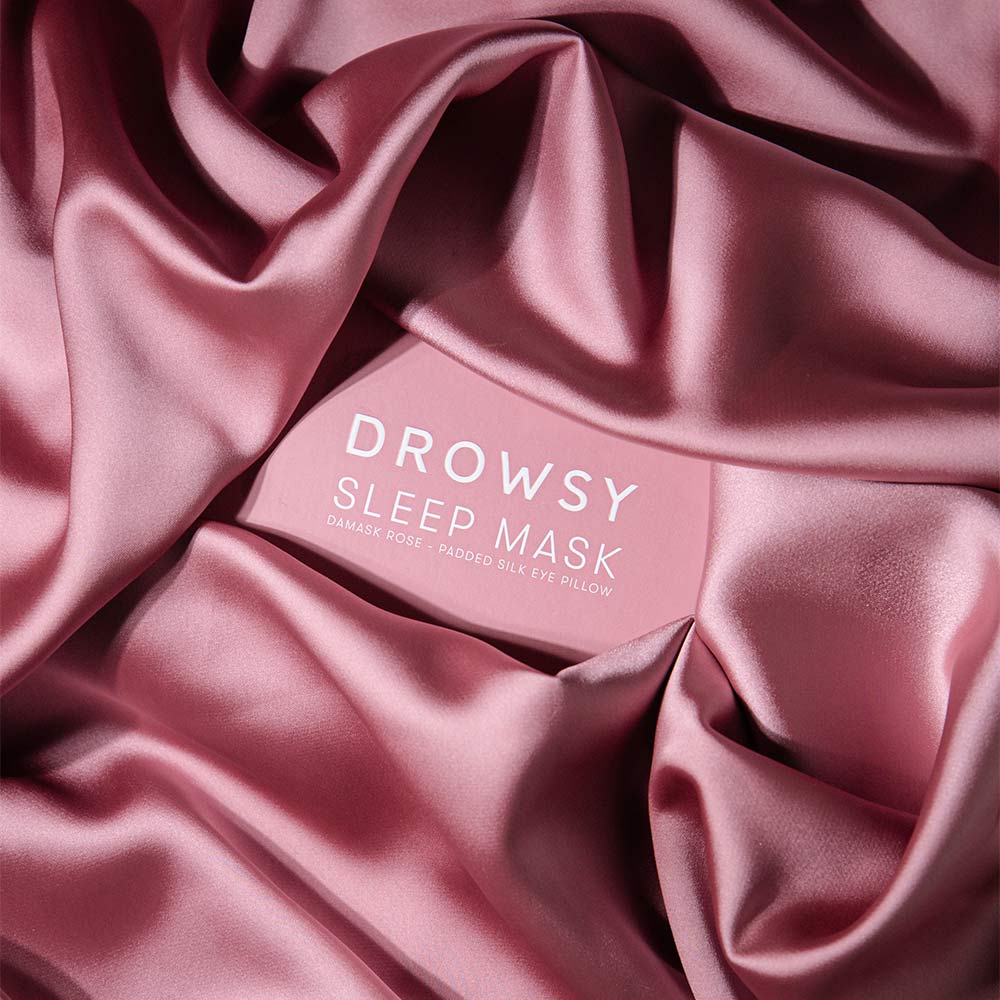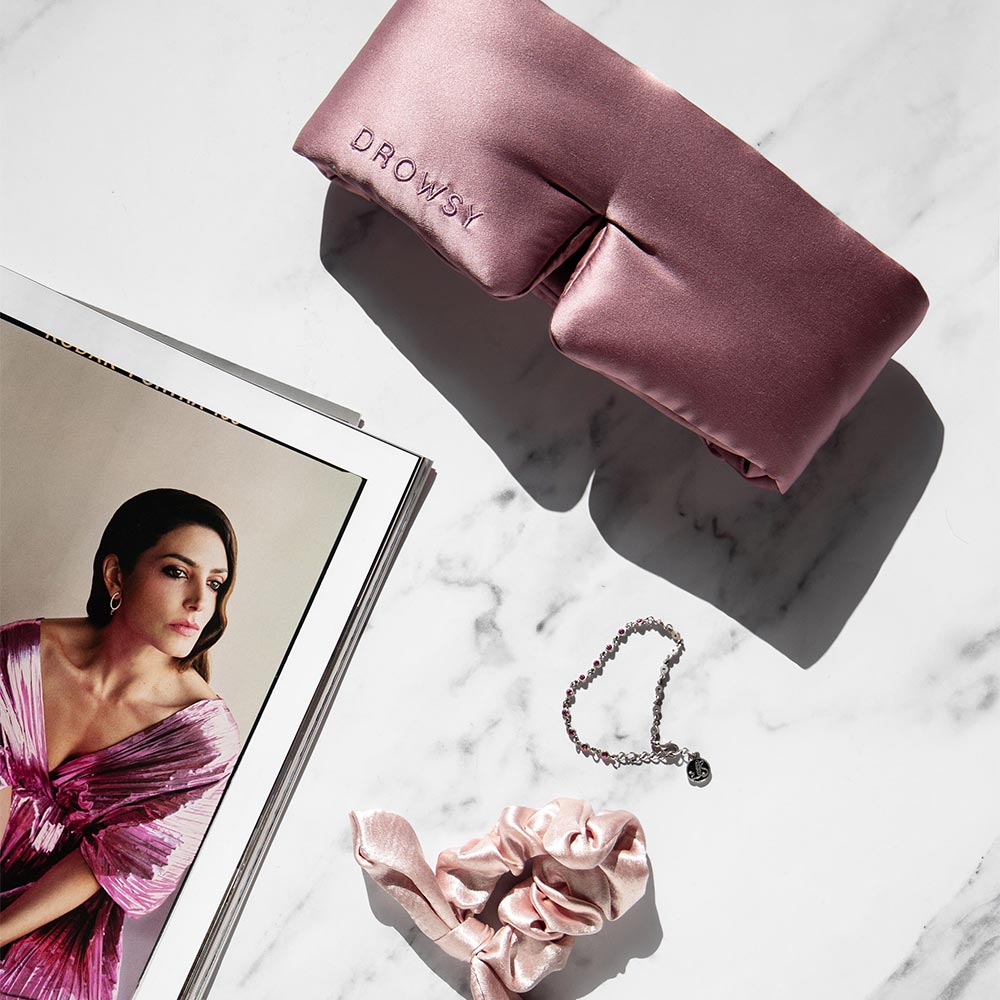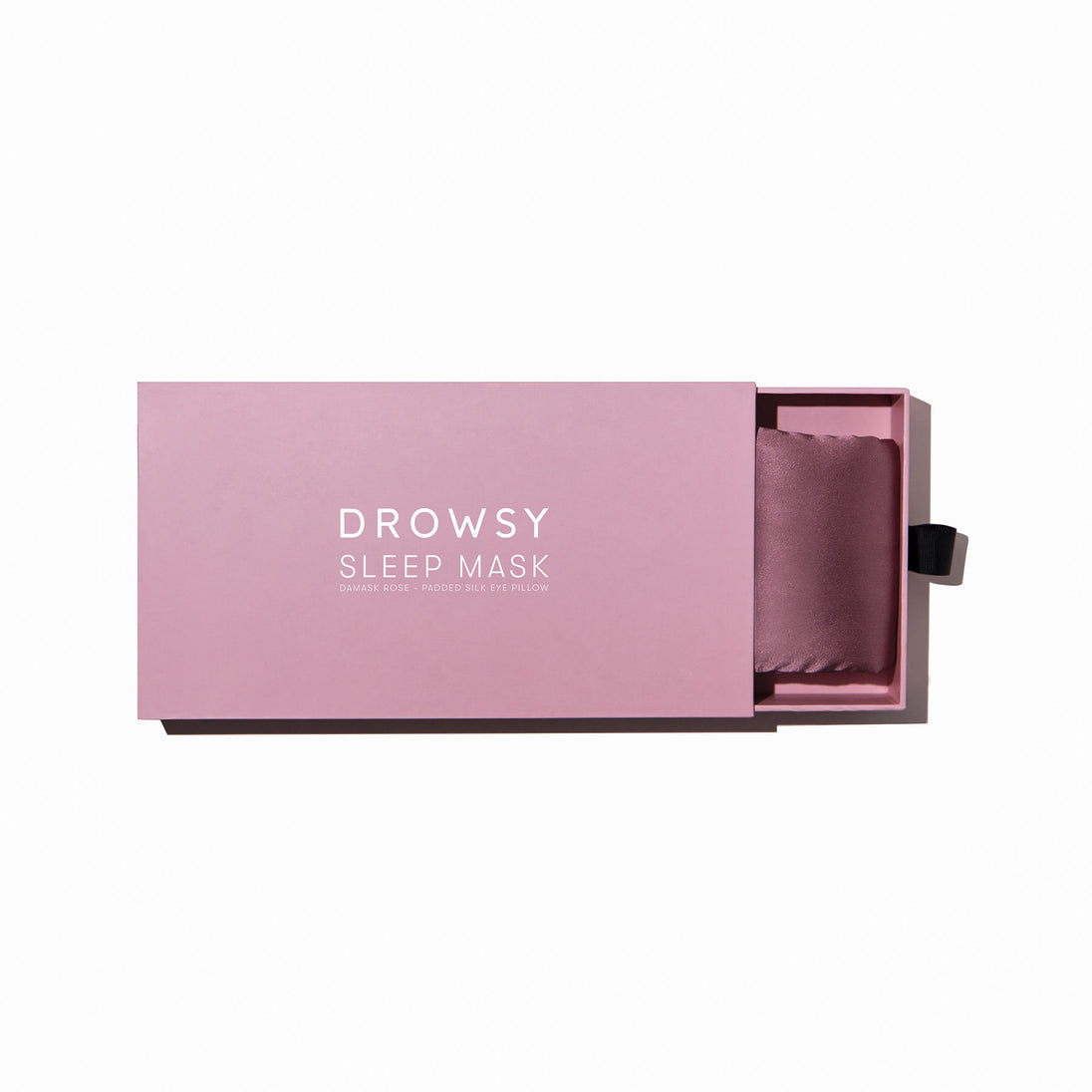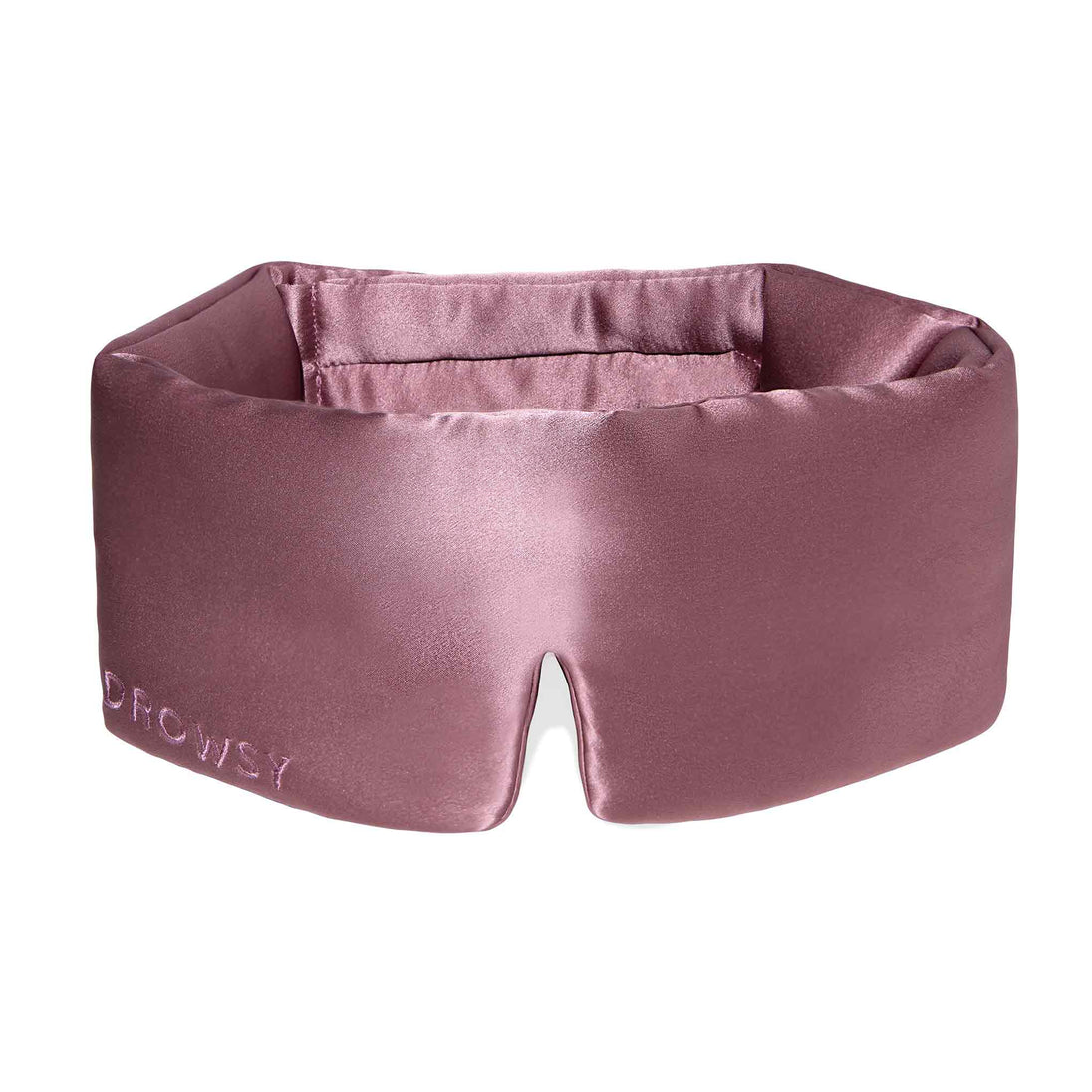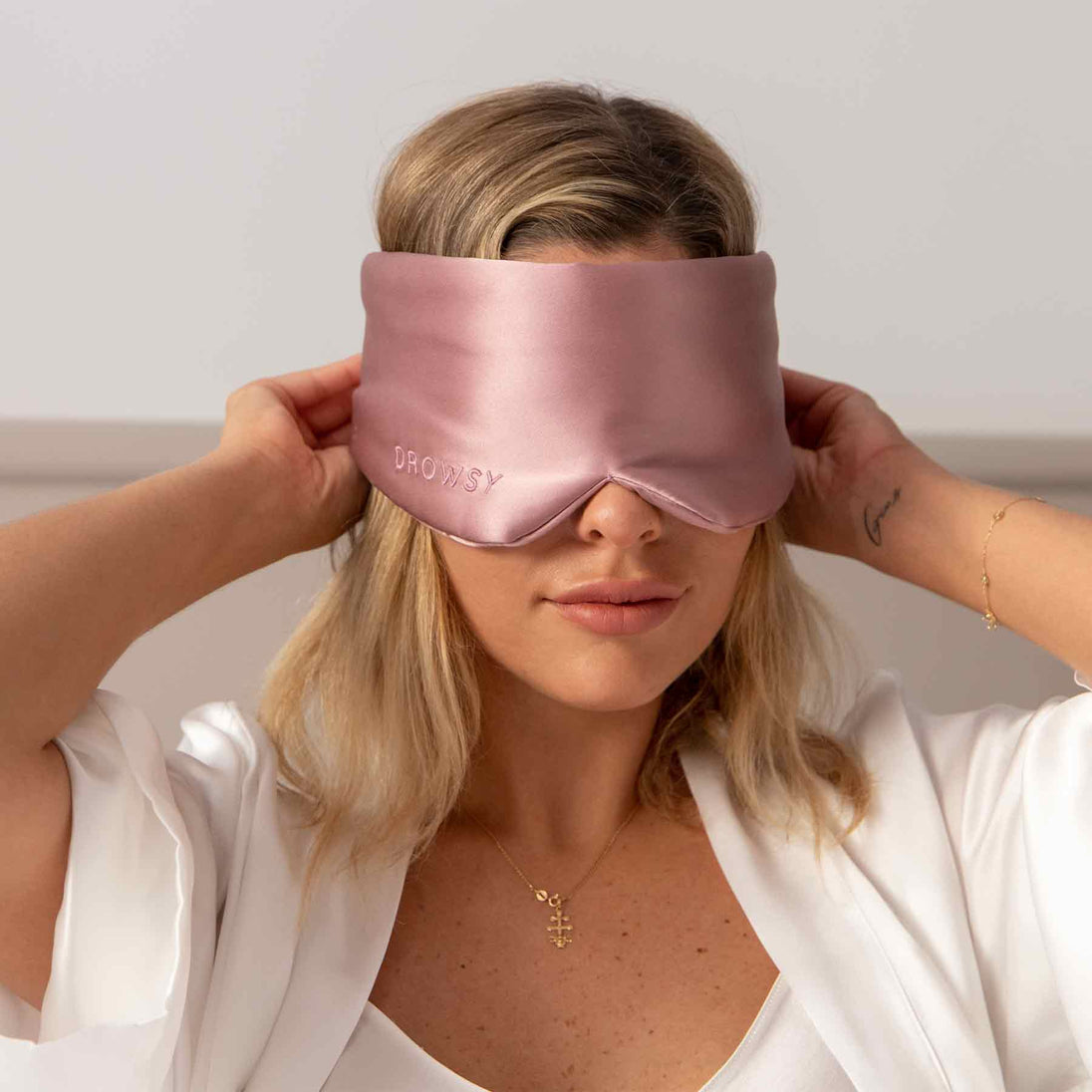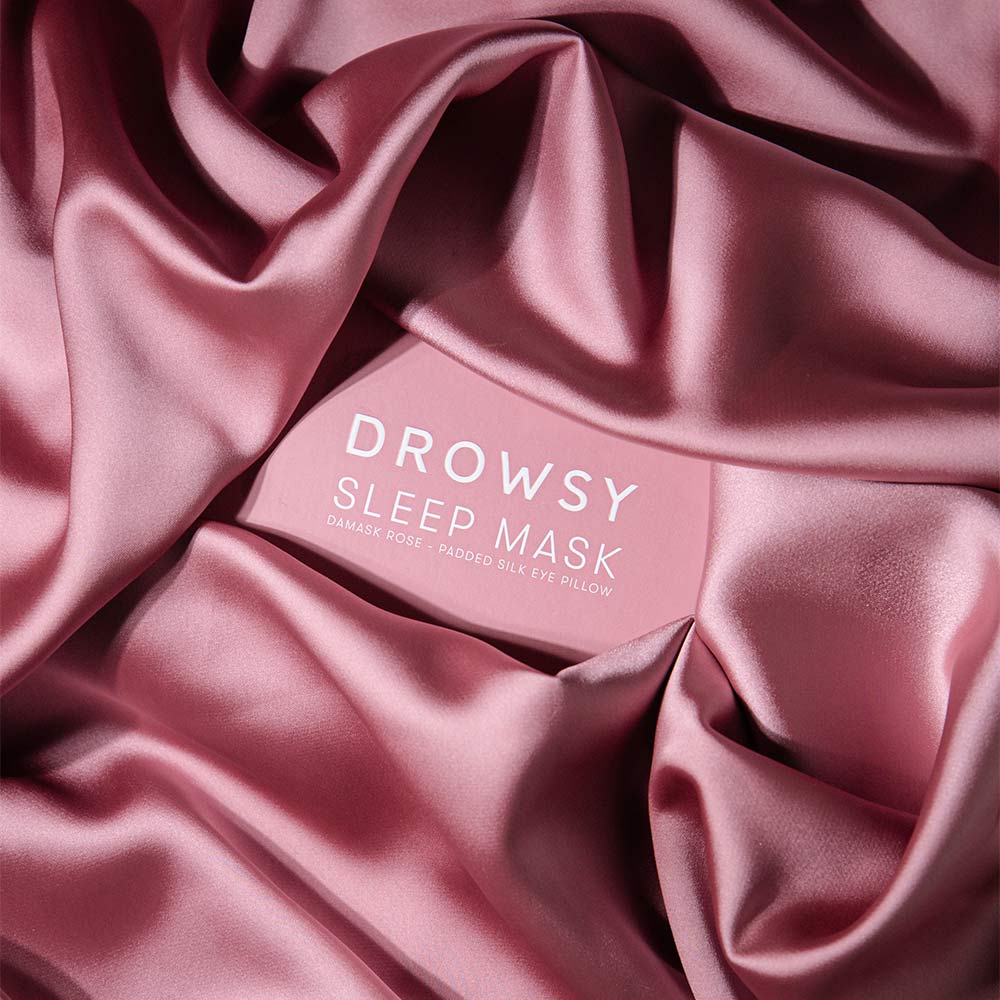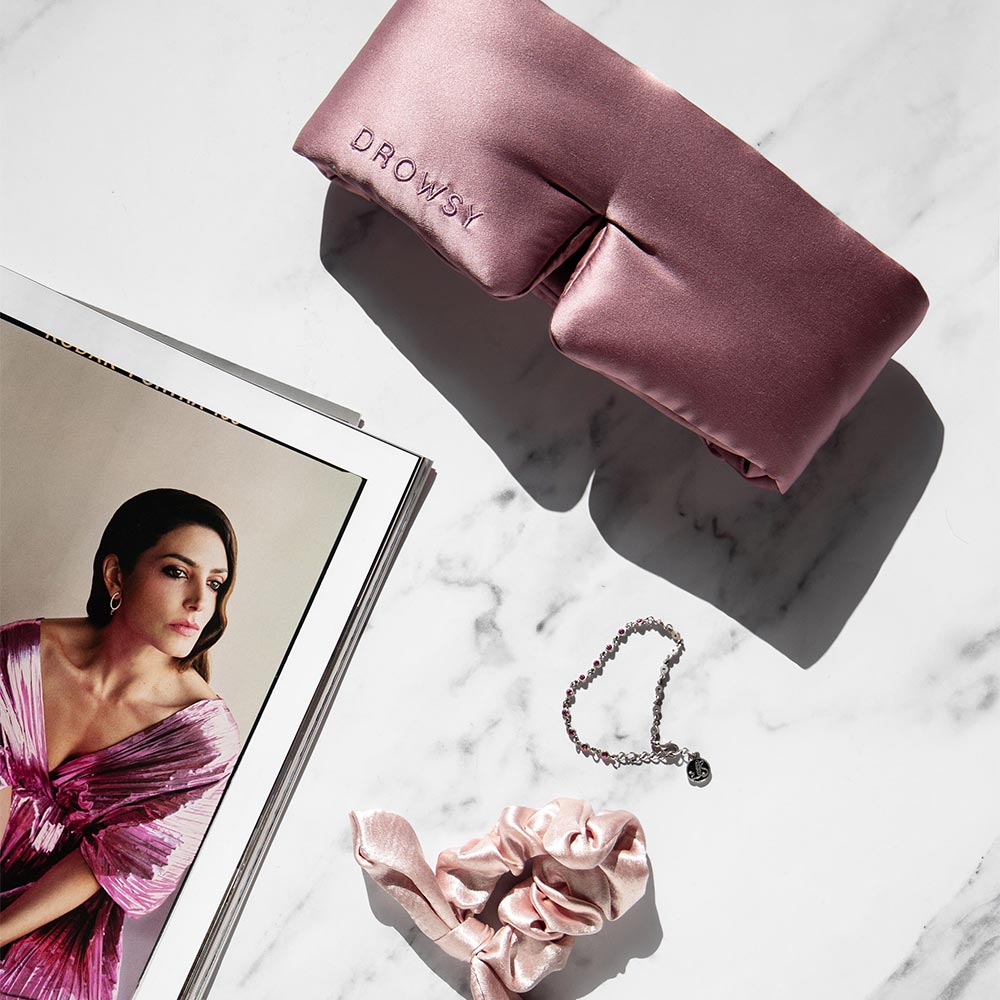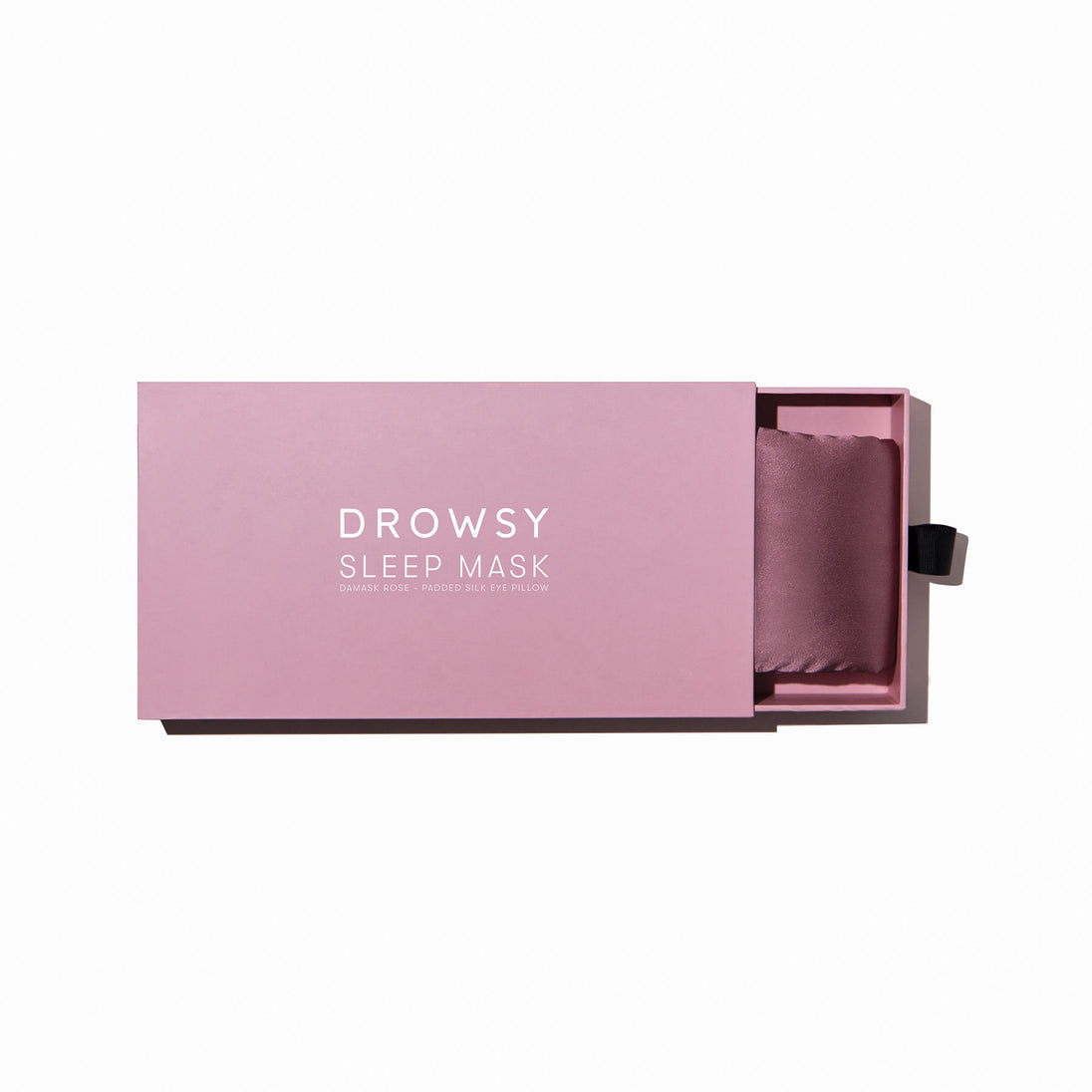 Damask Rose
SILK SLEEP MASK
"This sleep mask is like someone is hugging
your face, I cannot describe how amazing it is."
Vogue Williams
✔︎ Big, squishy, cloud-like padding
✔︎ Total black-out design
✔︎ 22 Momme, mulberry silk
✔︎ Fully adjustable head strap
✔︎ Wrap-around skin and hair protection
✔︎ 100% washable
Masterfully crafted by Drowsy for maximum comfy vibes. Wear this luxury silk mask for an uninterrupted beauty sleep every night. Provides the ultimate escape for weary eyes.
Multi-award winning sleep mask
15% OFF
Any 2 sleep masks
*Applied at checkout
NEXT-LEVEL BEAUTY SLEEP
IN TOTAL DARKNESS
Sleeping in darkness is the secret to healthy sleep. It helps regulate your body's natural cycles. And permits total relaxation for the mind and eyes. This game changing mask blocks sleep-interrupting light and pillows your eyes with the purest, padded silk.

*Reminder: Check what year it is when you wake up.
"This silk mask is exactly
what the doctor ordered"
- VANESSA POWELL -
"Number one dreamiest
sleep accessory"
- HANNAH COATES -
"Loved by celebrities and
beauty editors alike"
- GRACE LINDSAY -
"The new must-have
in the beauty industry"
- HANNAH LYNN TAN -
"The Rolls Royce of the
eye mask world"
- JAYNE CHERRINGTON -
"You will be in the land
of nod in no time"
- ZAK MAOUI -
"Sleep very, very well,
then wake up refreshed"
- CHARLIE GOWANS -
"The silk sleep mask
that's taken over Instagram"
- NATASHA HARDING -
"A silk sleeping bag
for your face"
- MARTHA ALEXANDER -
"I would be lost without
my Drowsy silk eye mask."
- SARAH JOSSEL -
TRANSFORM YOUR LIFE WITH DROWSY SILK
Skin
Full-face, silk protection for your skin and eyes. Anti sleep crease.
Hair
Wrap your hair in smooth, gliding silk. Strapless, protective design.
Wellness
Invest in the ultimate addition to your nighttime routine.
SO GOOD, You'll never want to take it off
Unlike your average sleep mask, our double lining and fluffy-cloud padding blocks even the tiniest ray of light. The result? A big, squashy, silky retreat from the world, until you're ready to wake up feeling refreshed.
100% True Blackout
Restorative sleep without interruptions.
Wide Strapless Design
Padded silk protection for your skin and hair.
Next-Level Comfort
Instantly calm your senses every night.
The Sleep Mask of Choice
(and with good reason)
✔︎ Stays on all night
✔︎ Cloud-padding
✔︎ Full wrap-around
✔︎ 22 Momme, Drowsy silk
✔︎ True blackout
✔︎ No skin creasing
✔︎ Hair protecting
ALTERNATIVES
✘ Fall off easily
✘ Thin & unpadded
✘ Annoying ear strap
✘ Synthetic fabric
✘ Light enters
✘ Straps mark face
✘ Cause bed head
CELEBRITIES AND BEAUTY EDITORS LOVE DROWSY
AVAILABLE IN 18 SENSUAL COLOURS
Select yours: