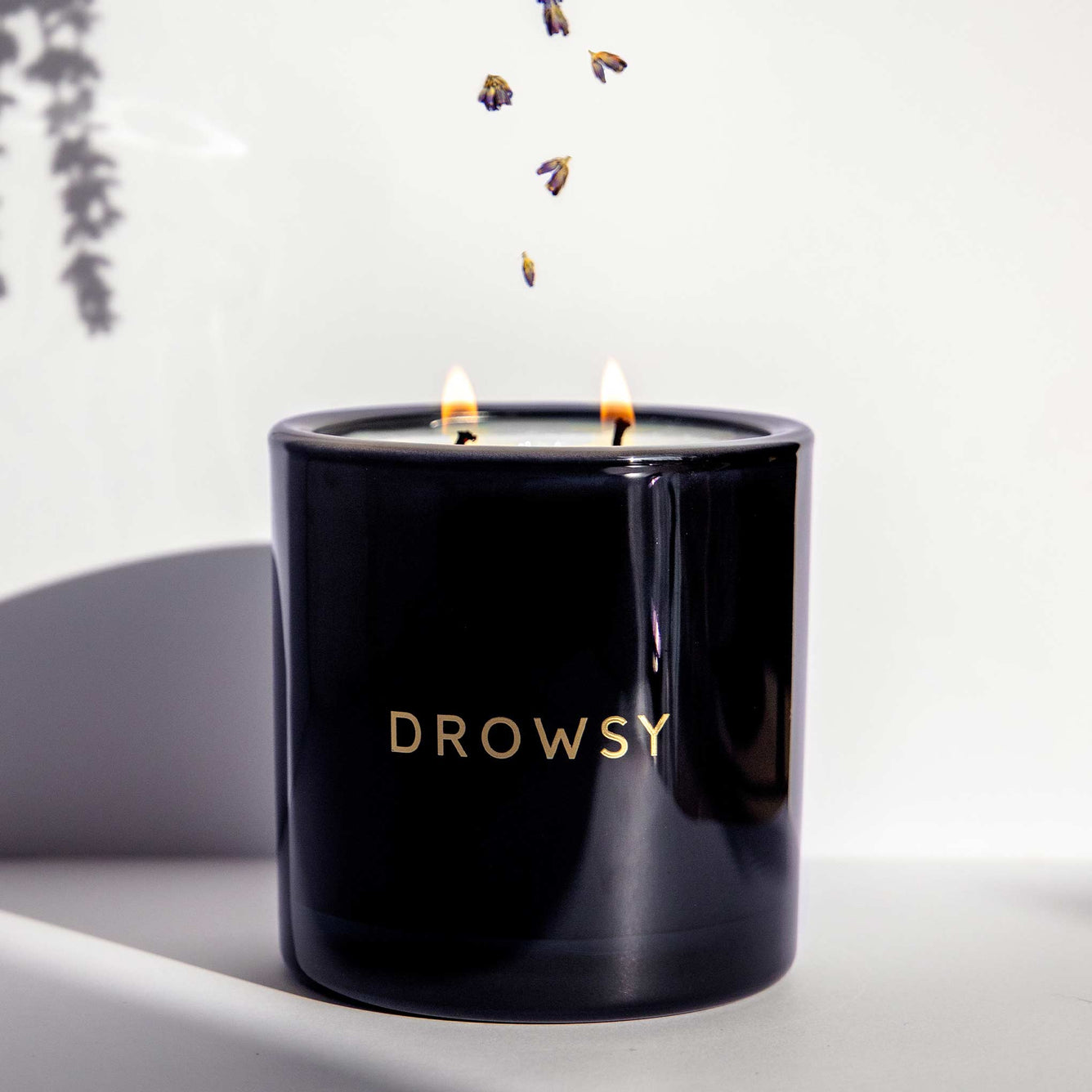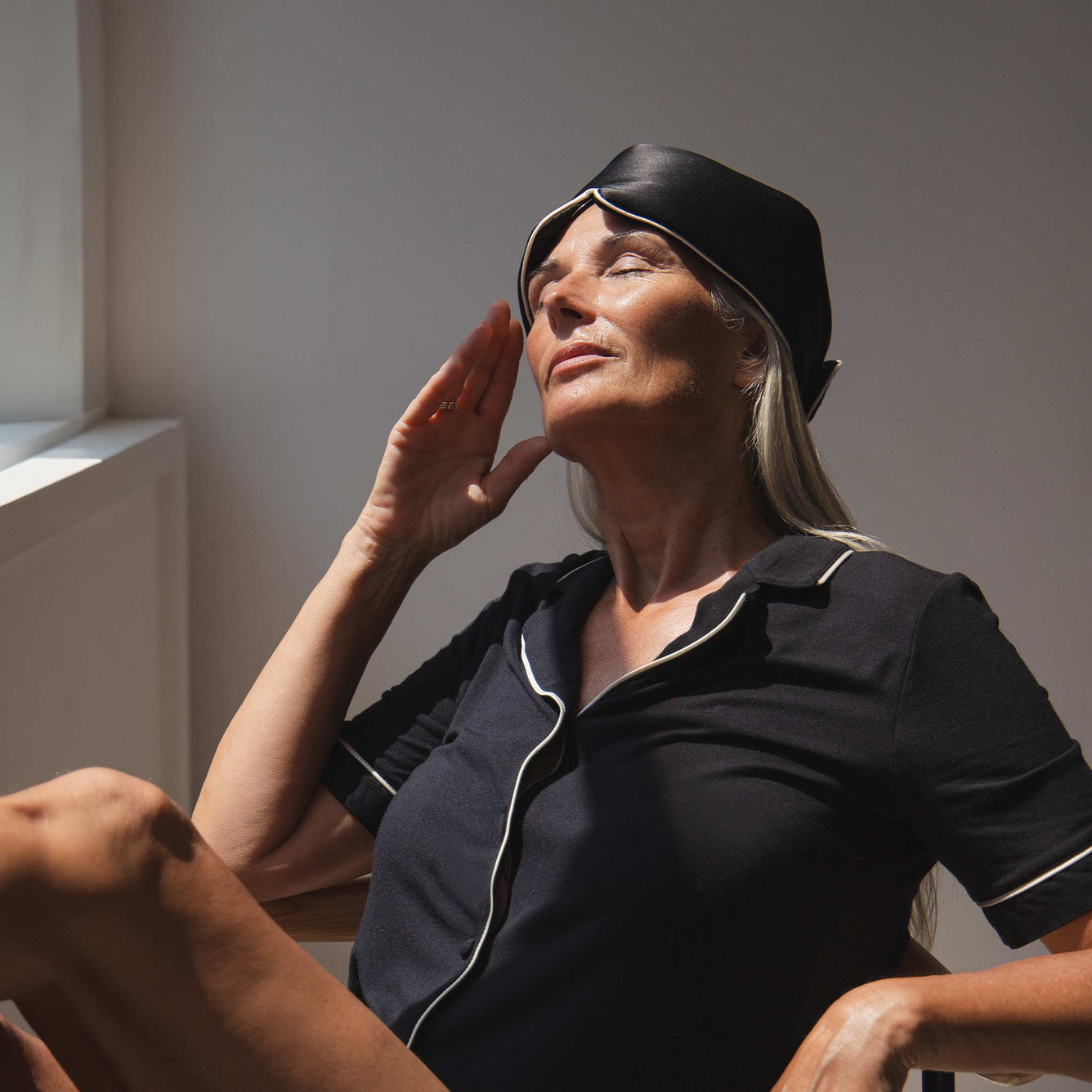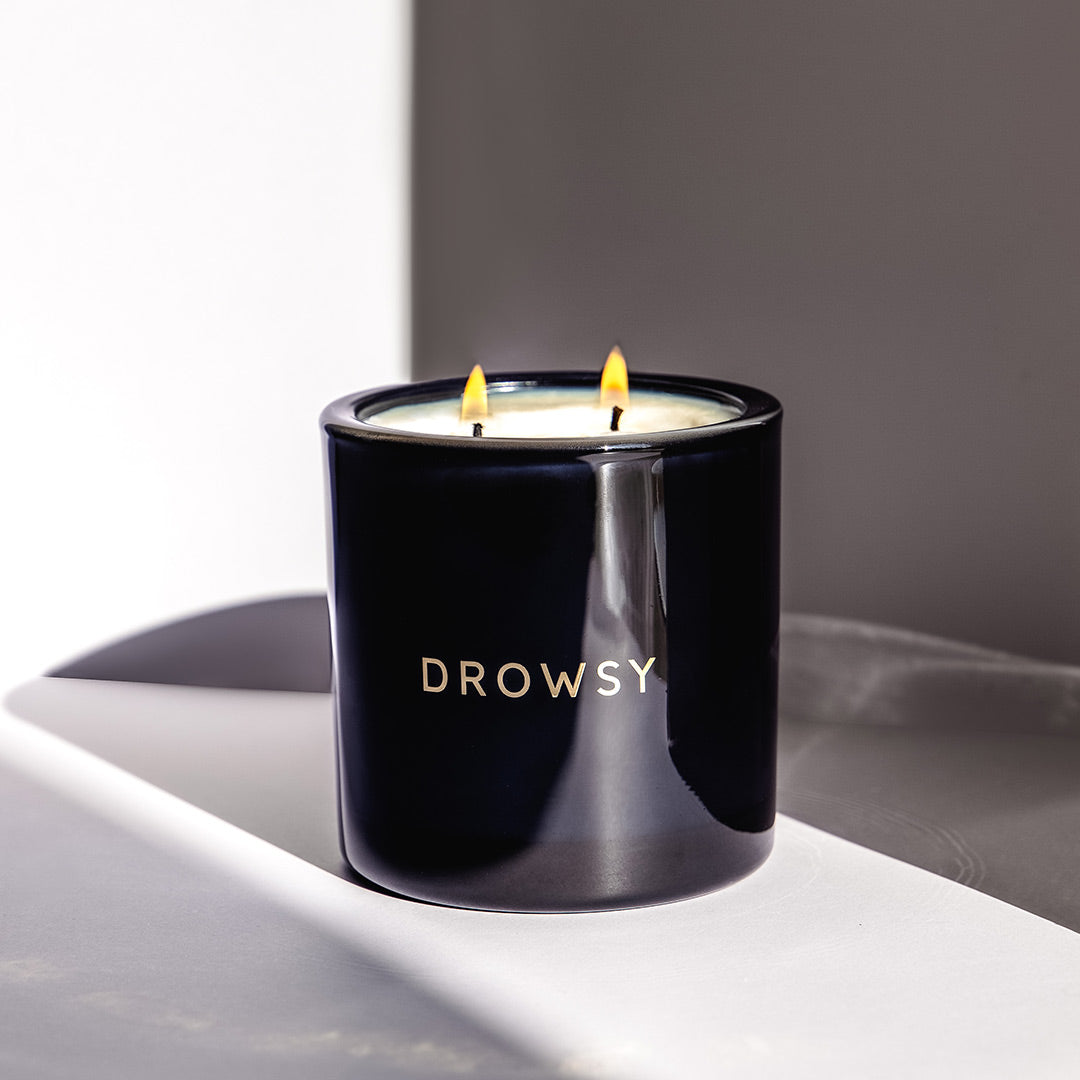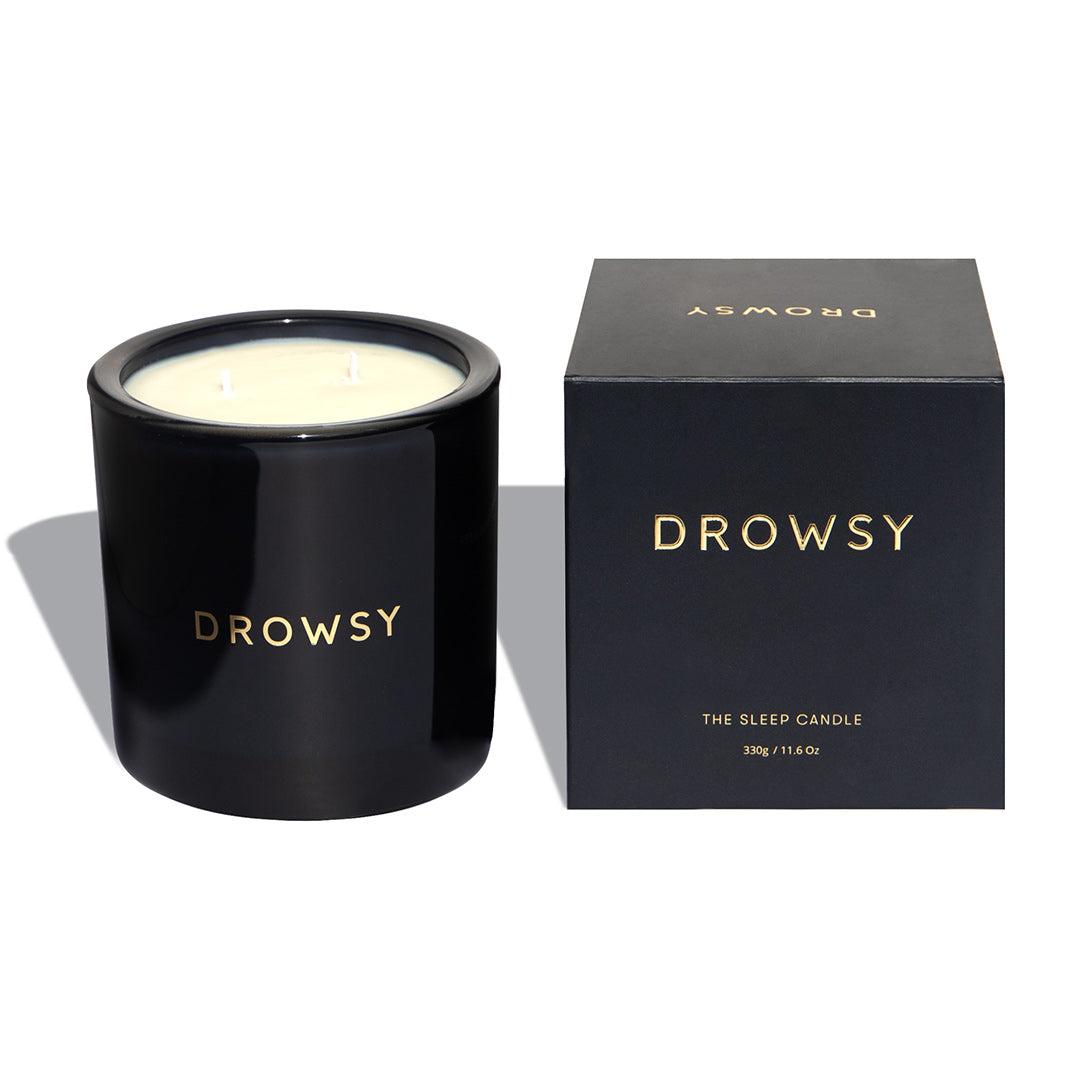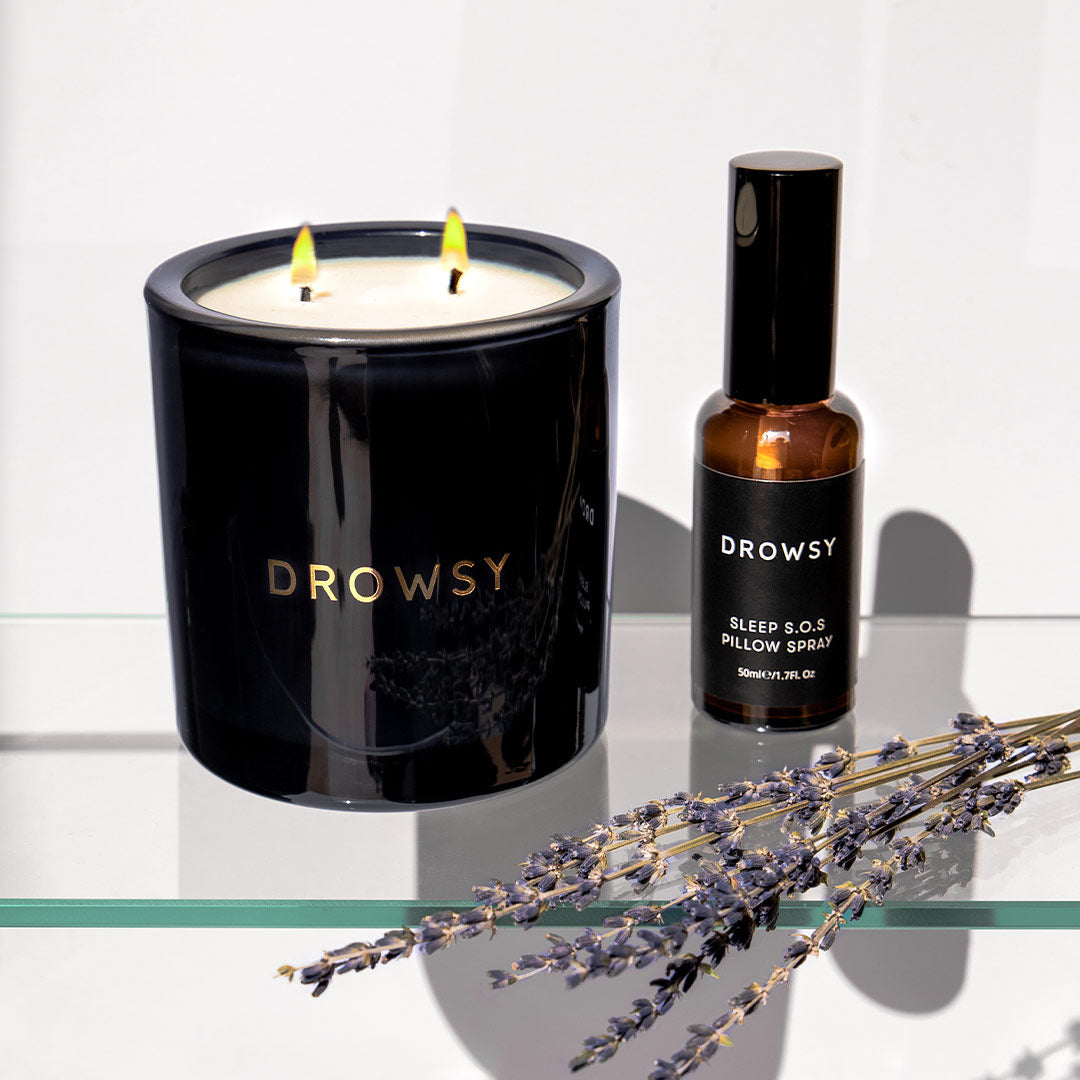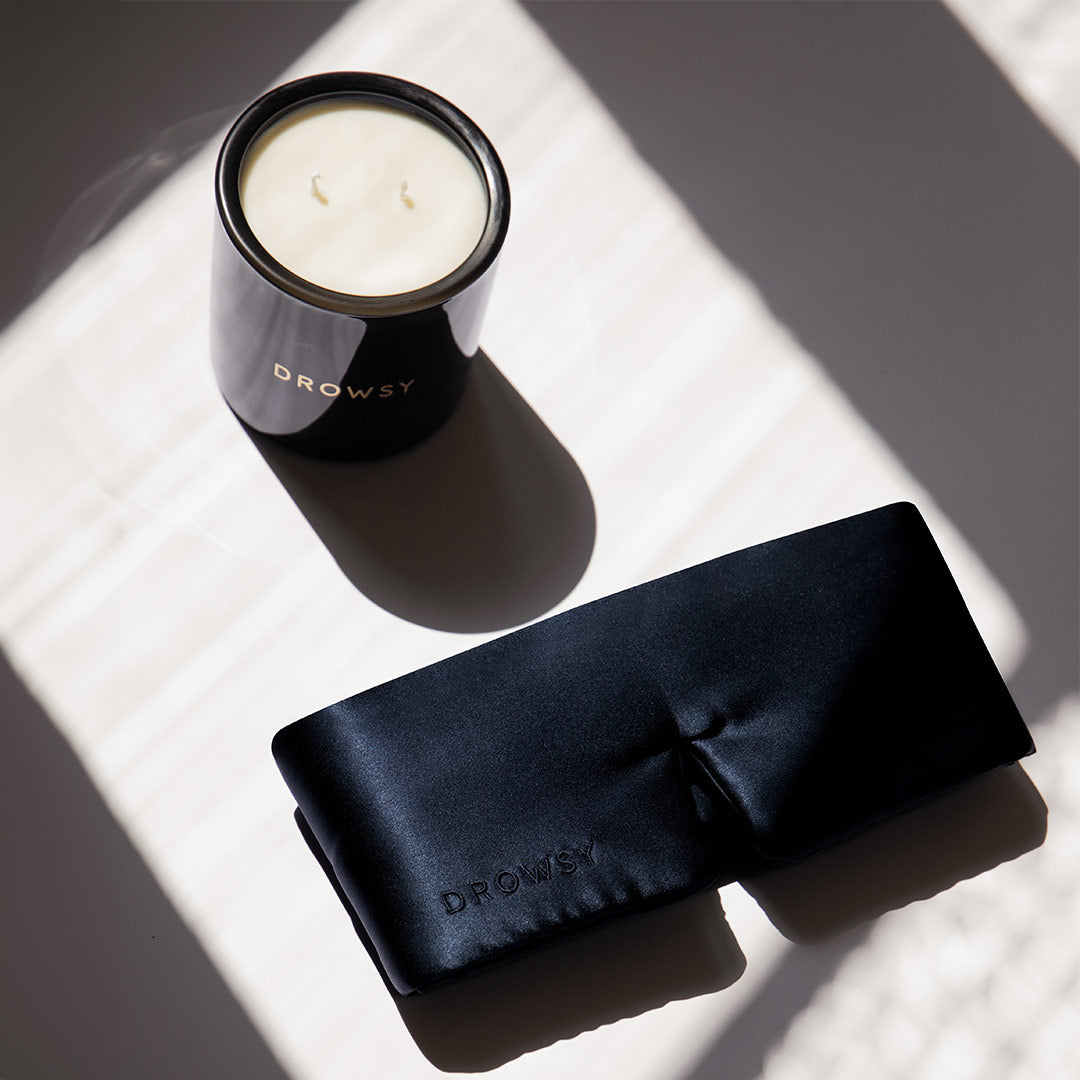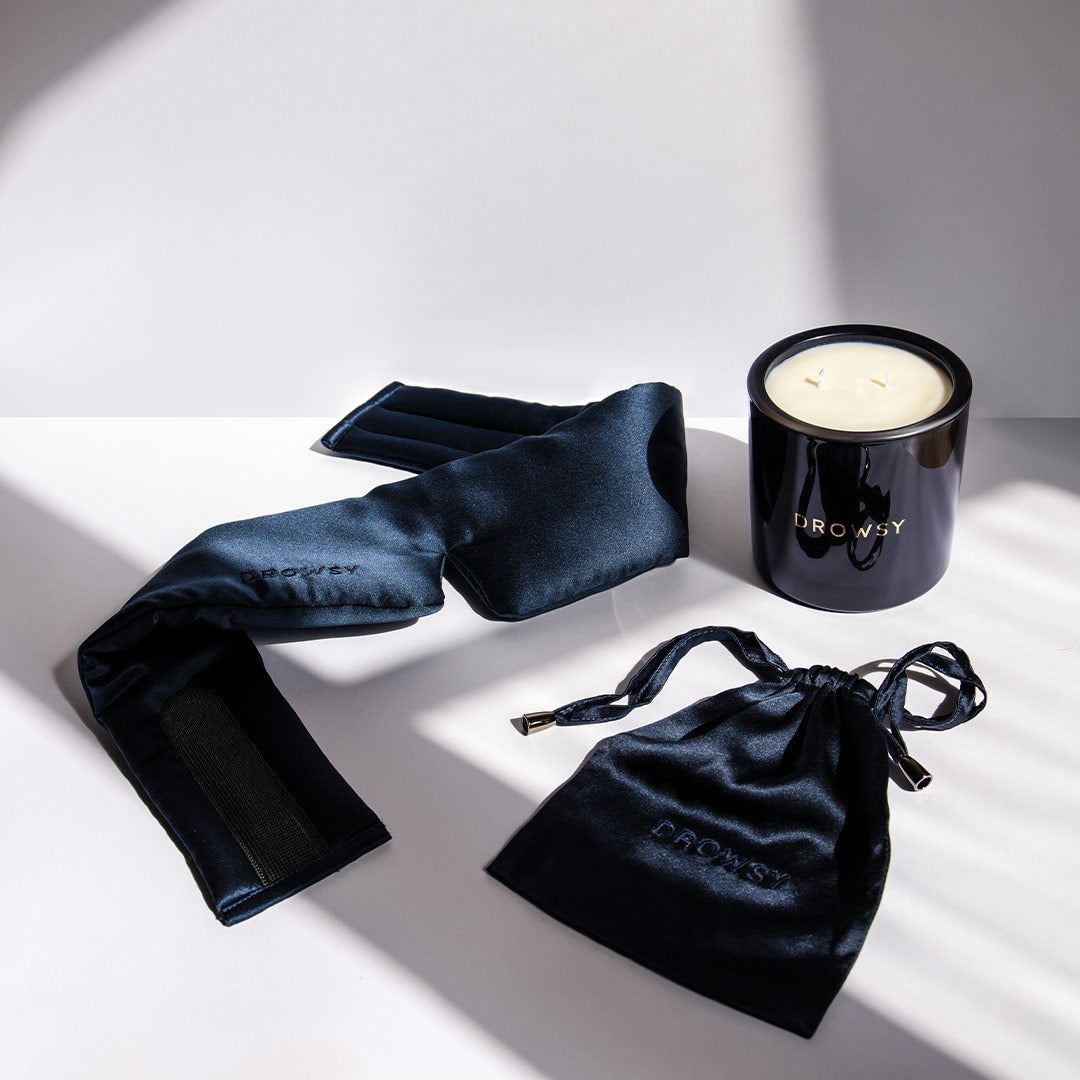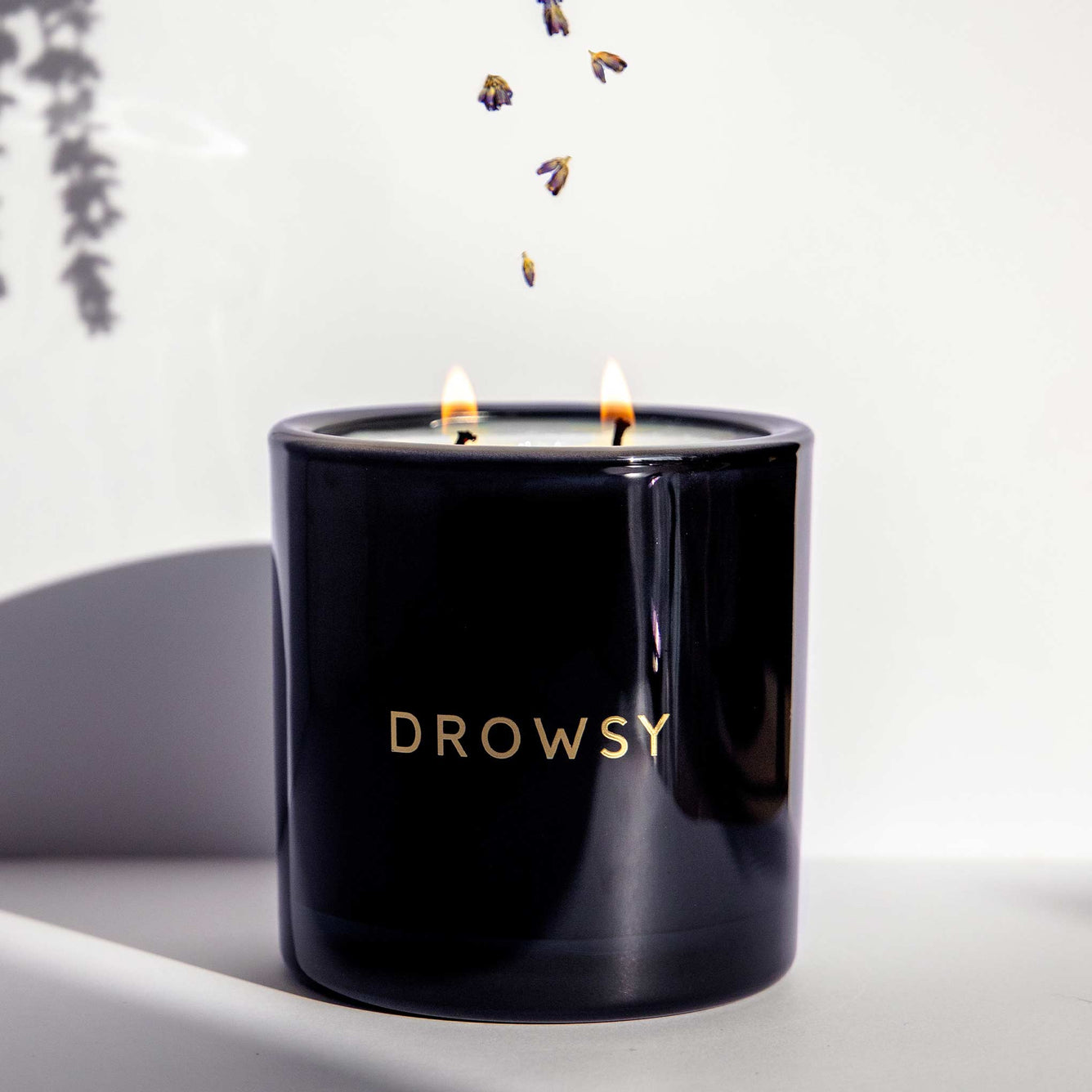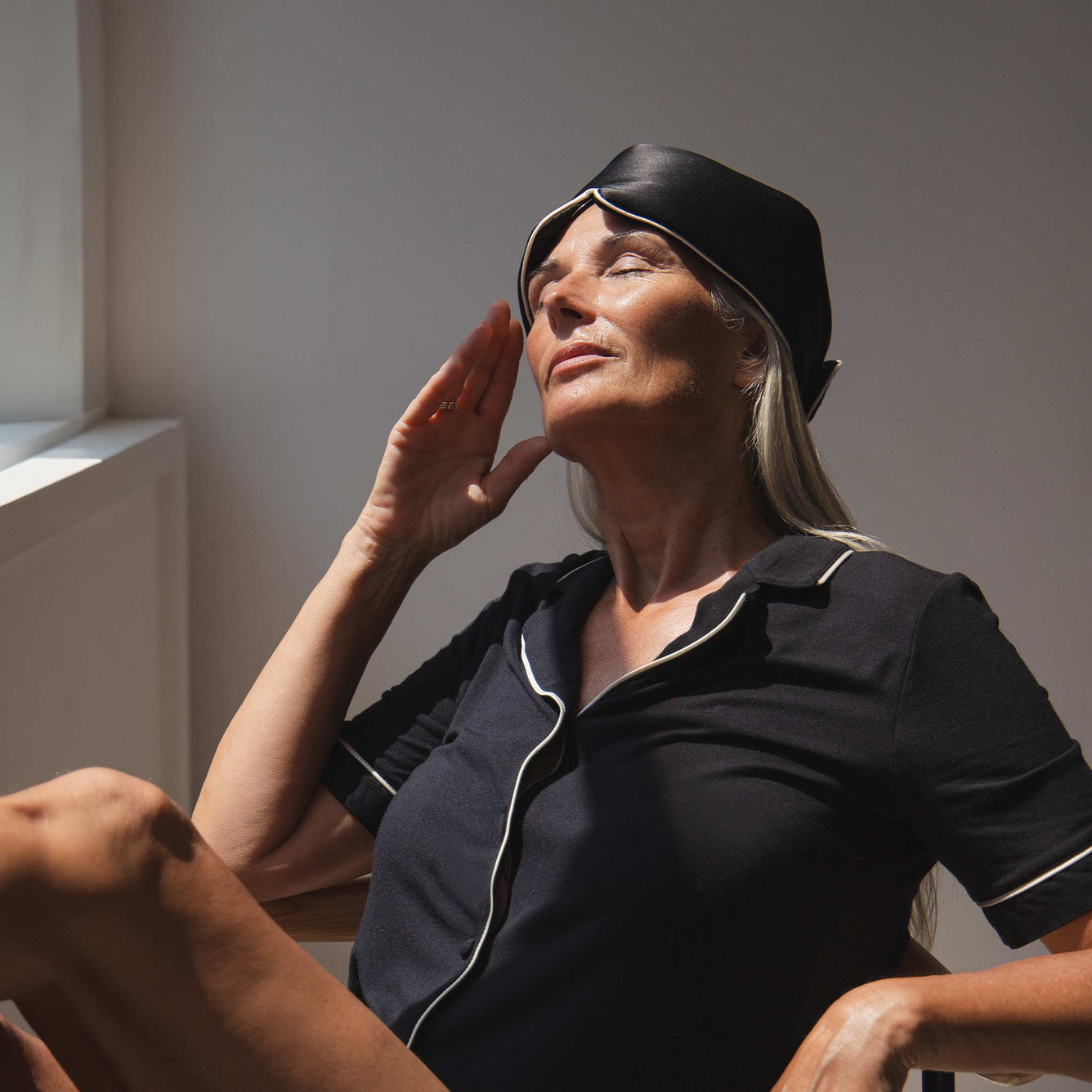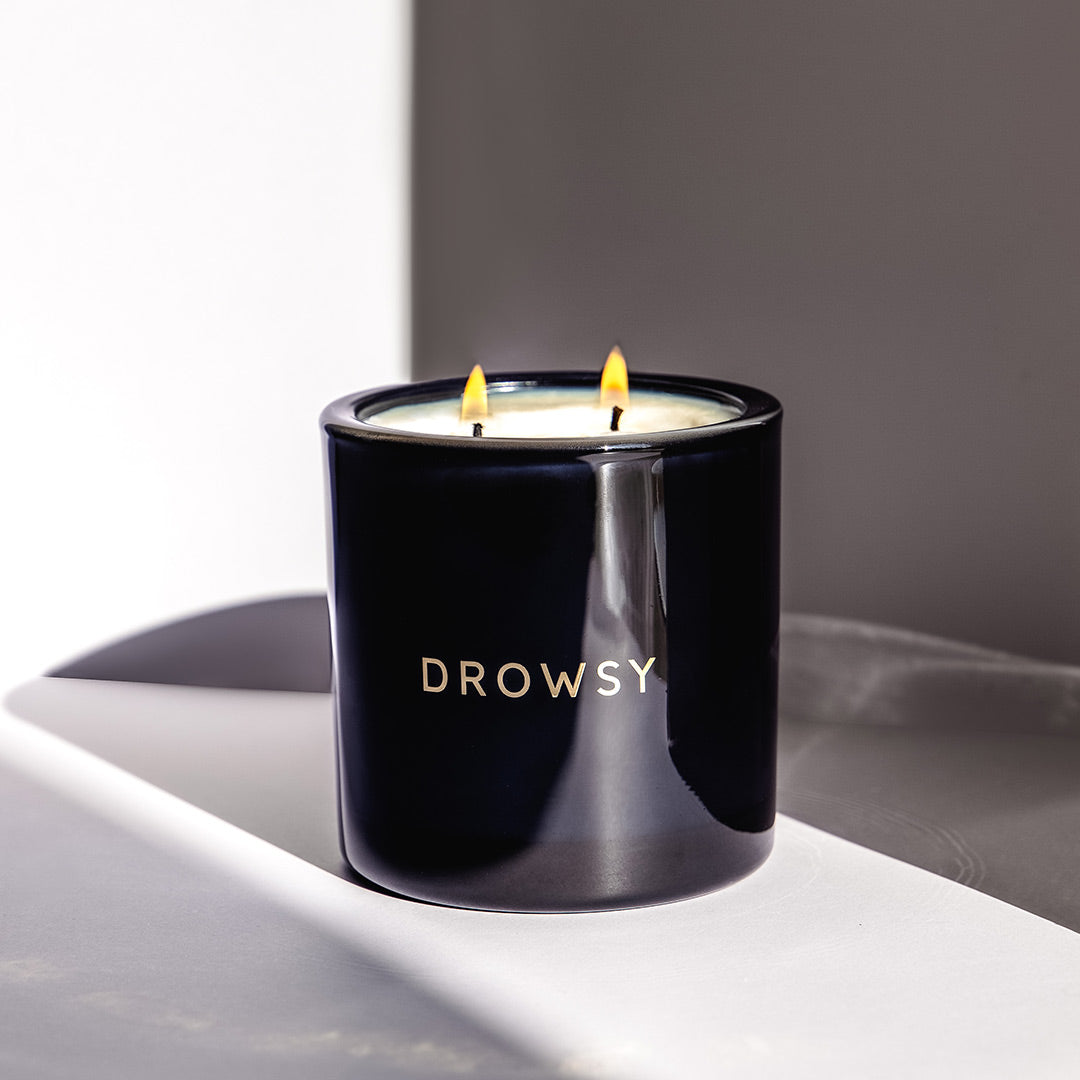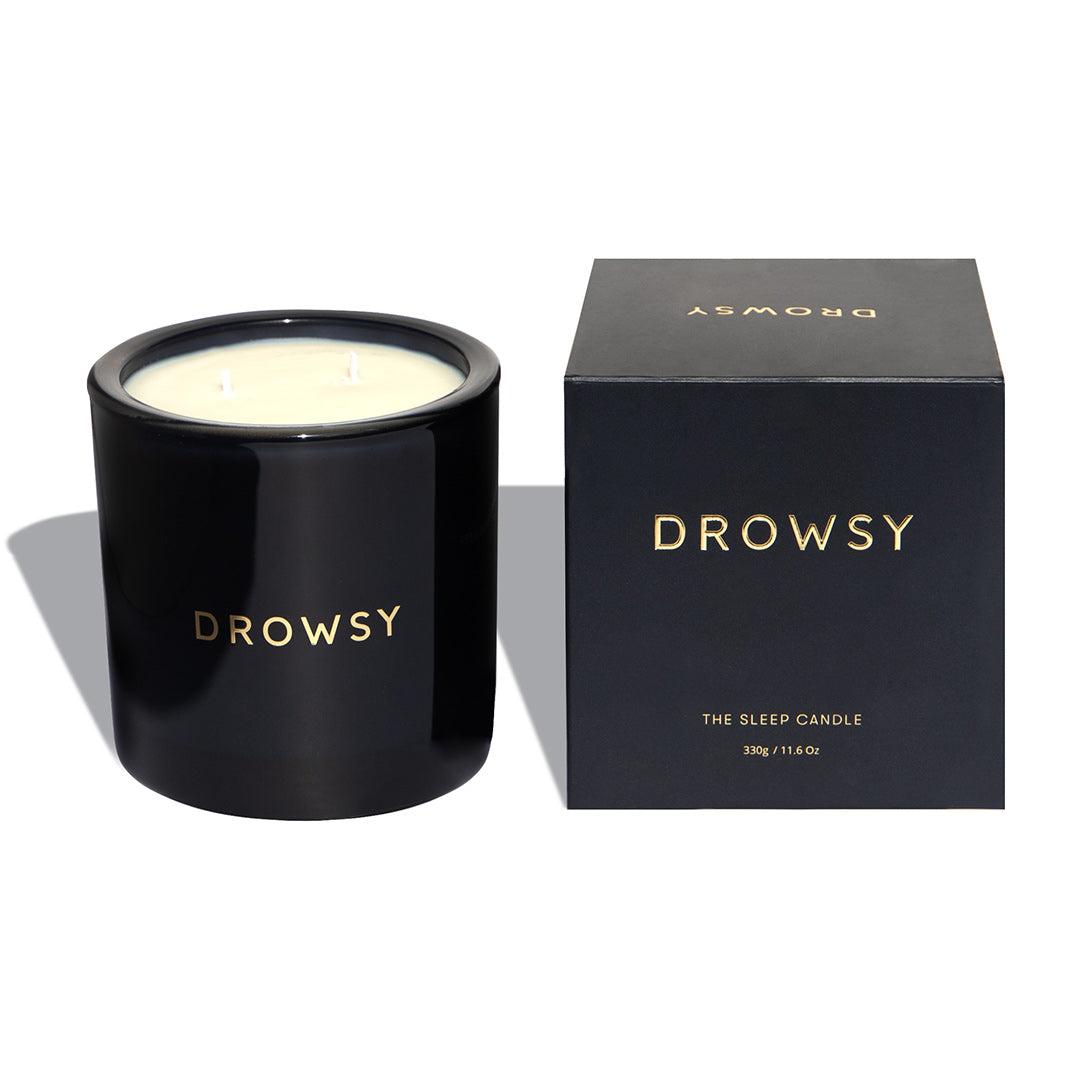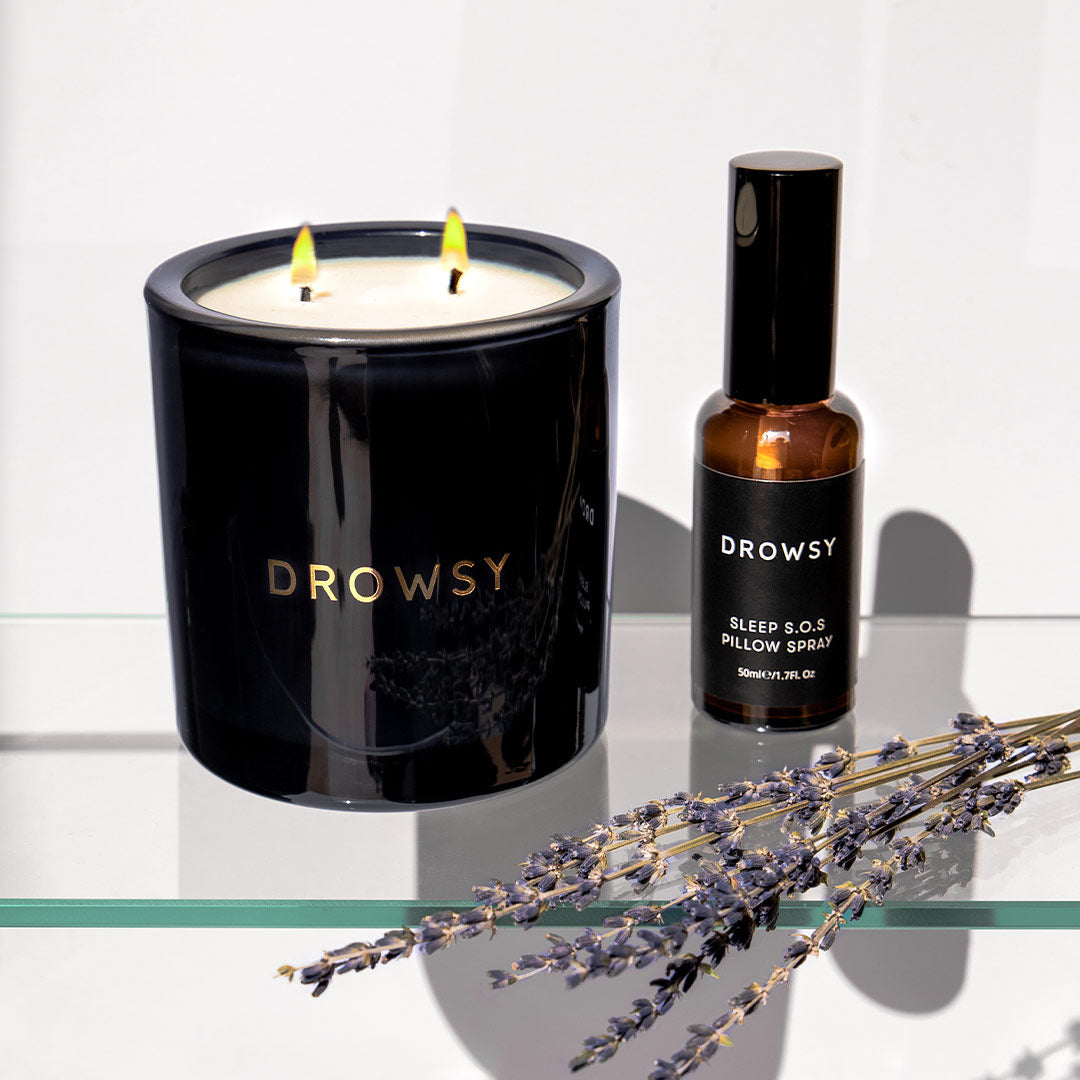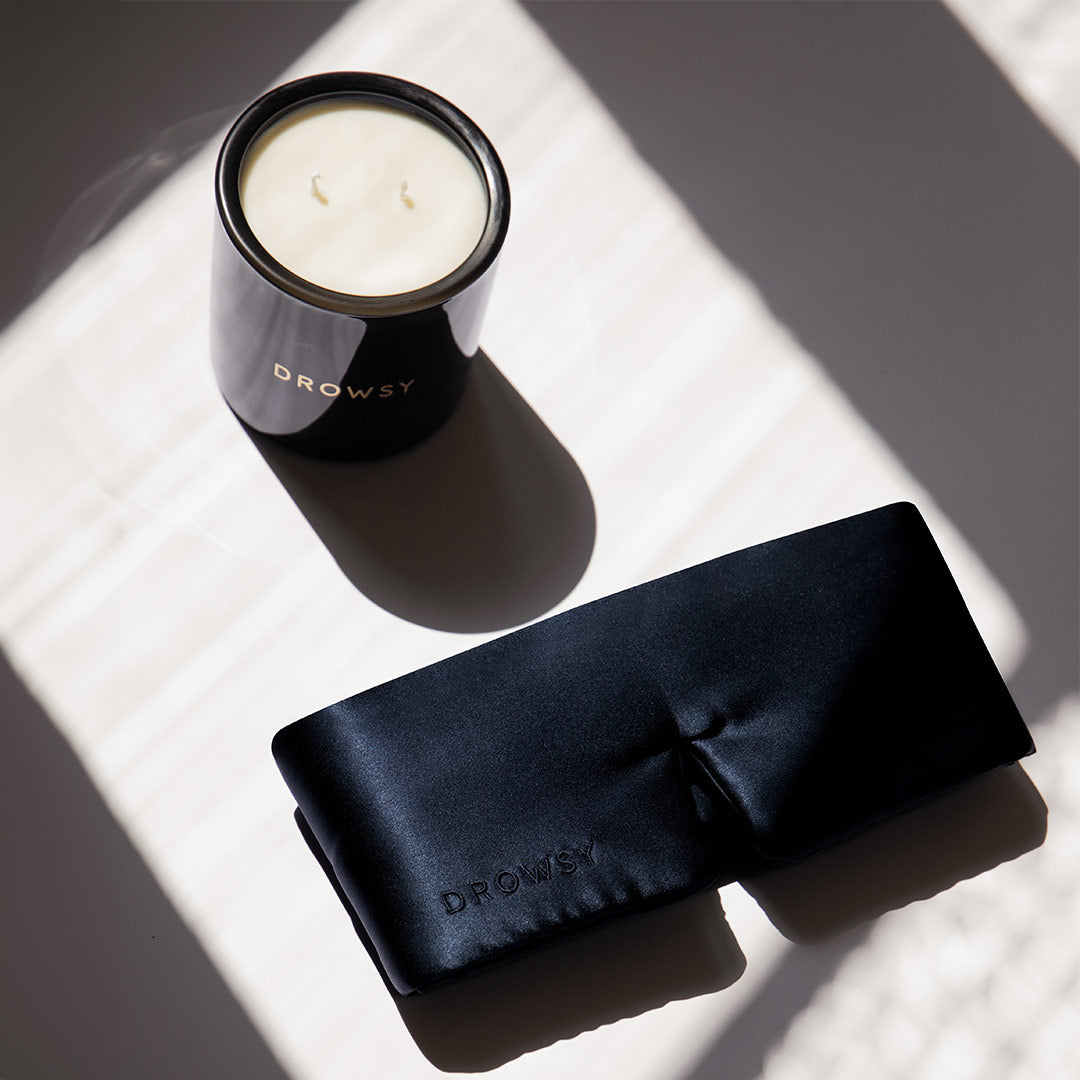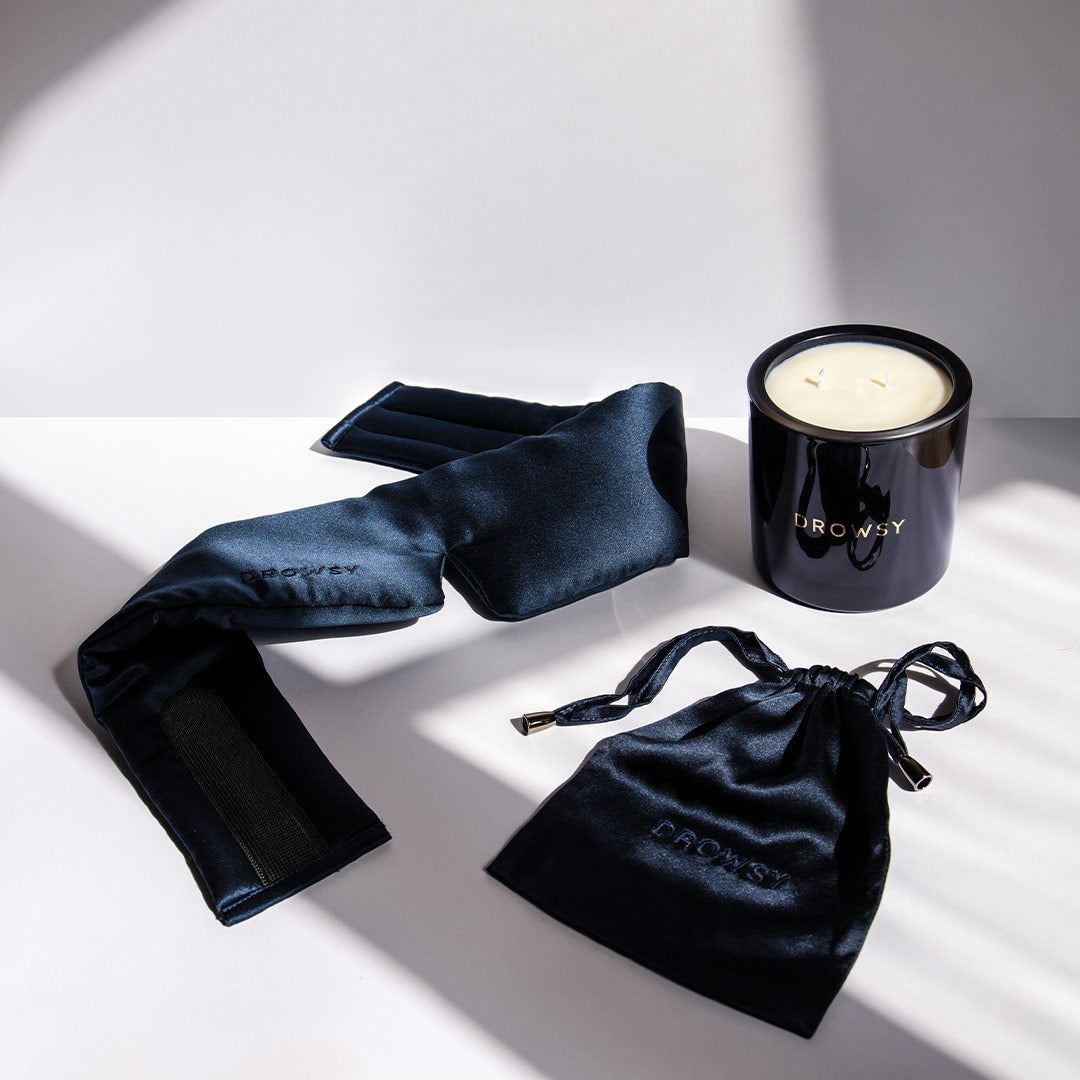 Sleep

THE DROWSY CANDLE
£59.00
"Flood your sanctuary with sleep-inducing aromas"
✔︎ Relaxation
✔︎ Calm breathing
✔︎ Evening wind down
✔︎ Pre-sleep rituals
✔︎ Mood making / scene setting
This bedtime ritual candle has a luxurious sleep scent developed by our in-house aromatherapists. Made using the finest natural essential oils, the candle fills a room with it's deeply relaxing aroma.

Set the scene for the ultimate wind down before bed. Use the candle in a moment of mindfulness as you prepare for glorious sleep.
Scent notes:
Woody, musky, camphoraceous, mellow.
DUAL WICK
UP TO 50 HRS
SOY WAX
MADE IN UK
MEET THE CANDLE THAT MAKES BEDTIME BETTER
MEET THE CANDLE THAT MAKES BEDTIME BETTER
Made with a knockout blend of essential oils to bring your
mind and body to a natural state of relaxation before bed.
100% Natural, soy wax
For a superior burn.
We make our candles using pure soy wax from renewable resources. It sets the bar higher on our end, so that burn is better on your end.
set the scene for DEEP sleep
spark the twin flame
Our dual wick design allows for a bigger, better candle with increased wax-burning capabilities. This doubles the time for self-indulgence, whilst ensuring a smooth and even pooling of the wax. Meaning your candle stays beautiful for longer!
Bathe in the aroma
Once lit, the candle releases a complex blend of Cedarwood, bergamot, ylang ylang, vetiver and wild lavender to soothe the senses before bed. Each oil is perfectly balanced to help deliver the relaxation and sleepiness of a dreamy bedtime ritual.
Melt into the mood
The calm ambience of the Drowsy-scented burner in it's natural, ceramic jar brings instant peace to your sanctuary. It's use signals the start of a self care ritual for those most deserving of a proper night's sleep.